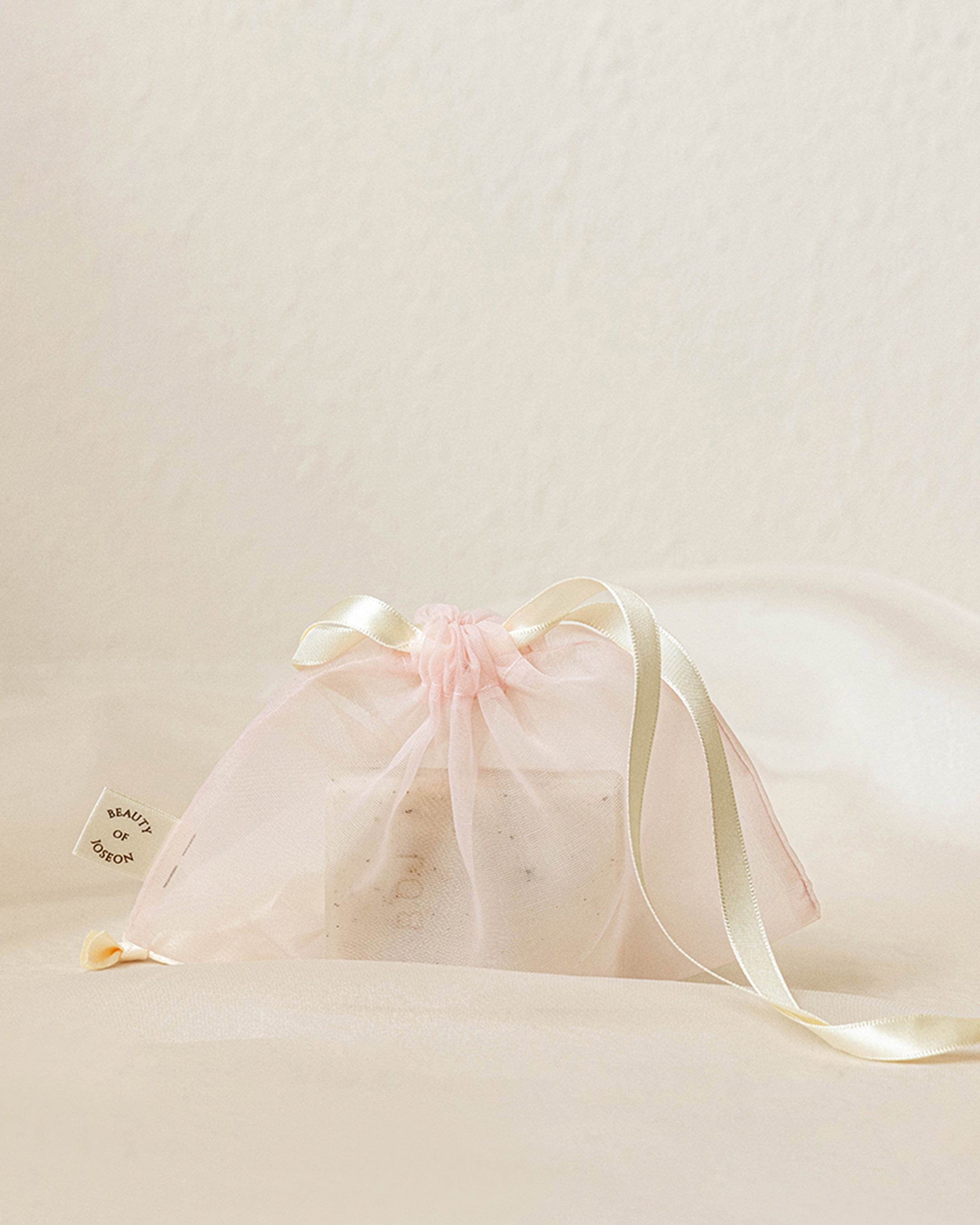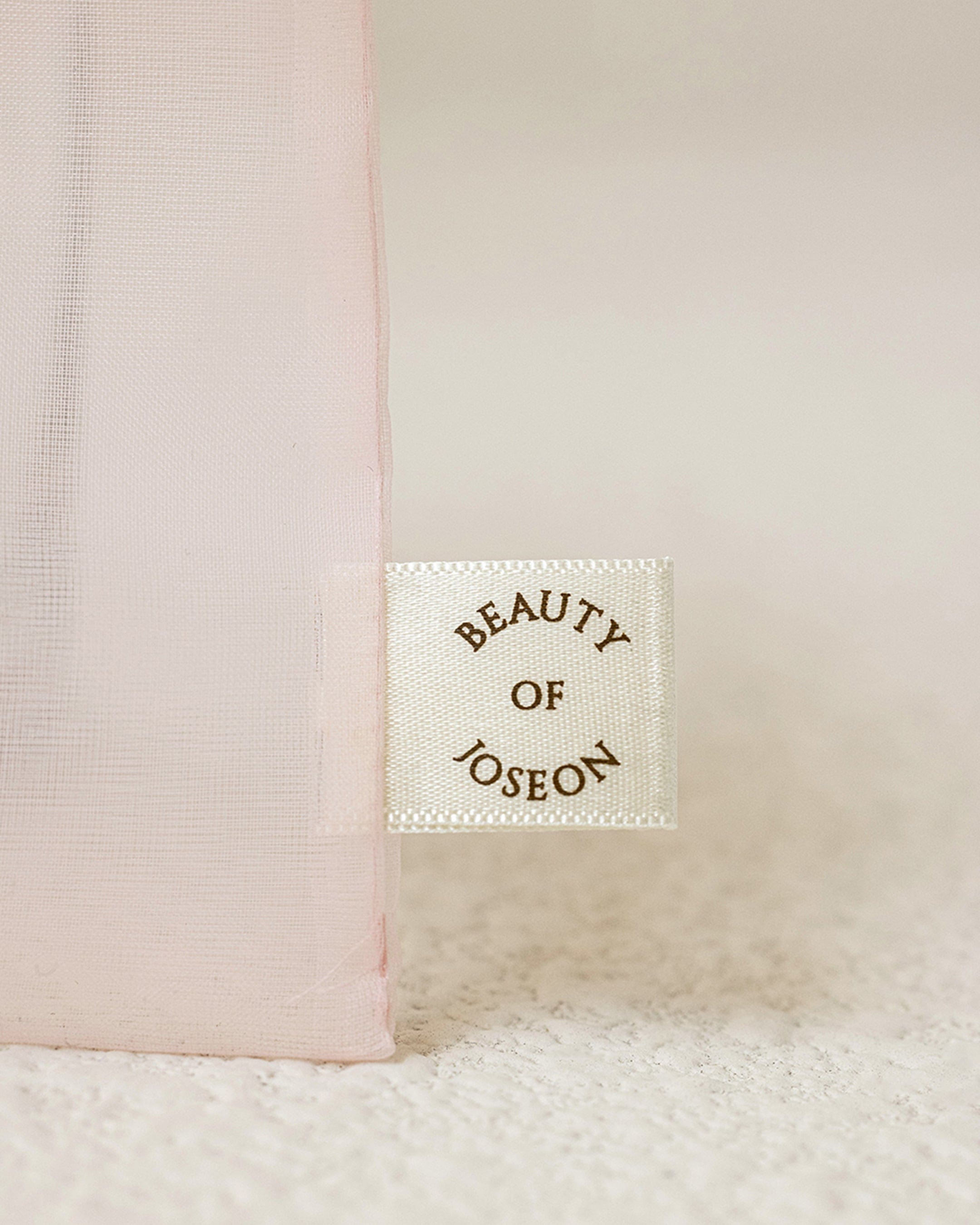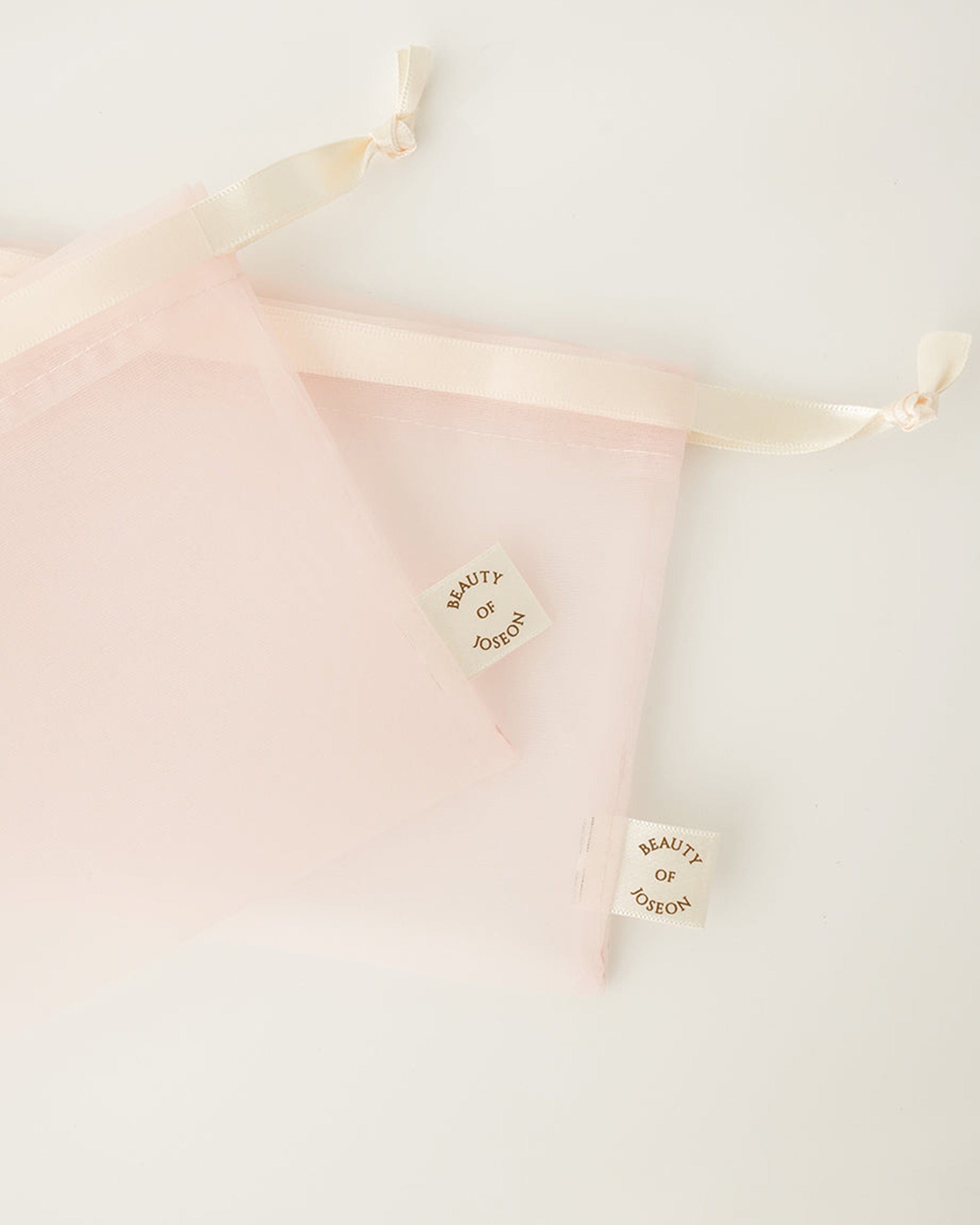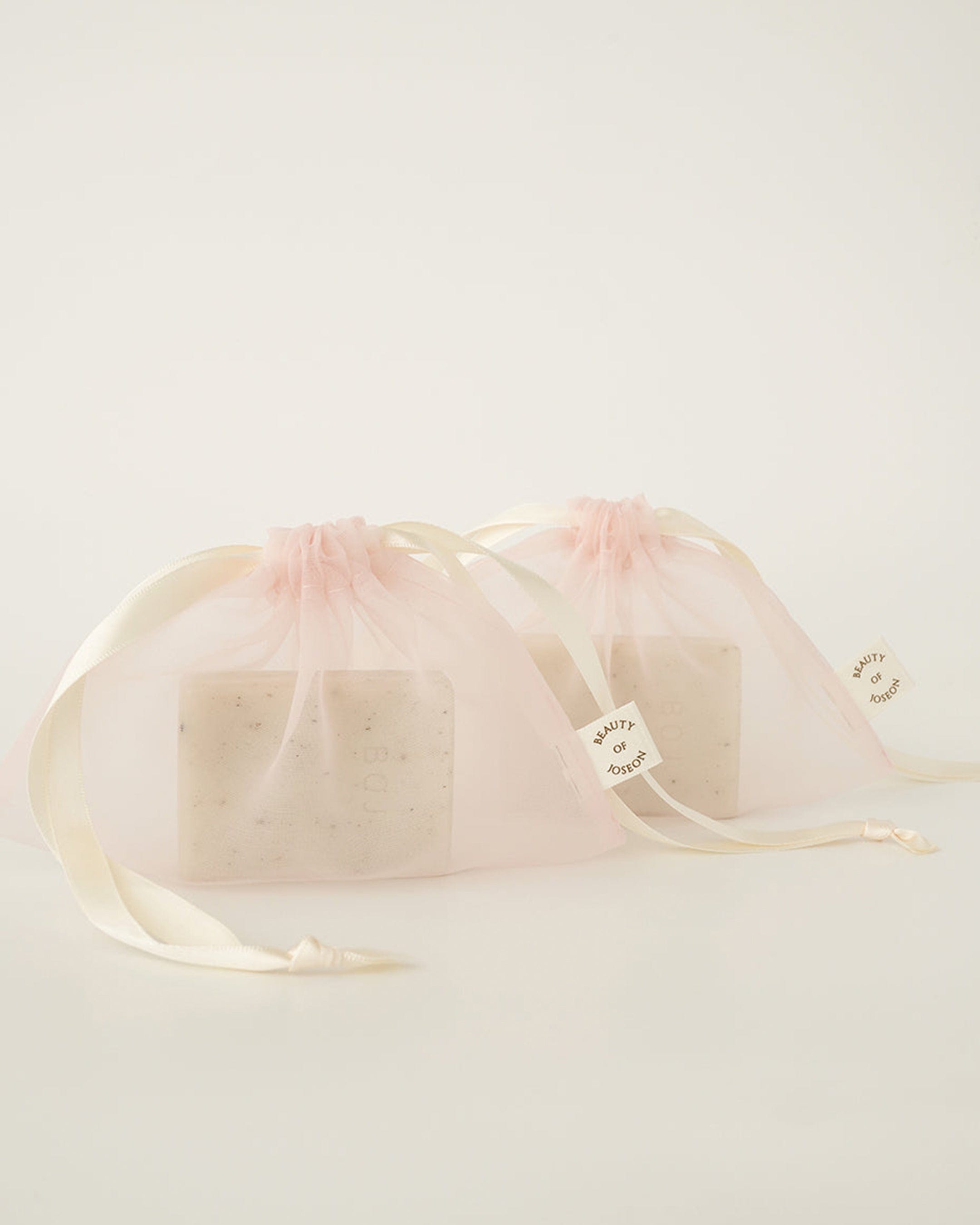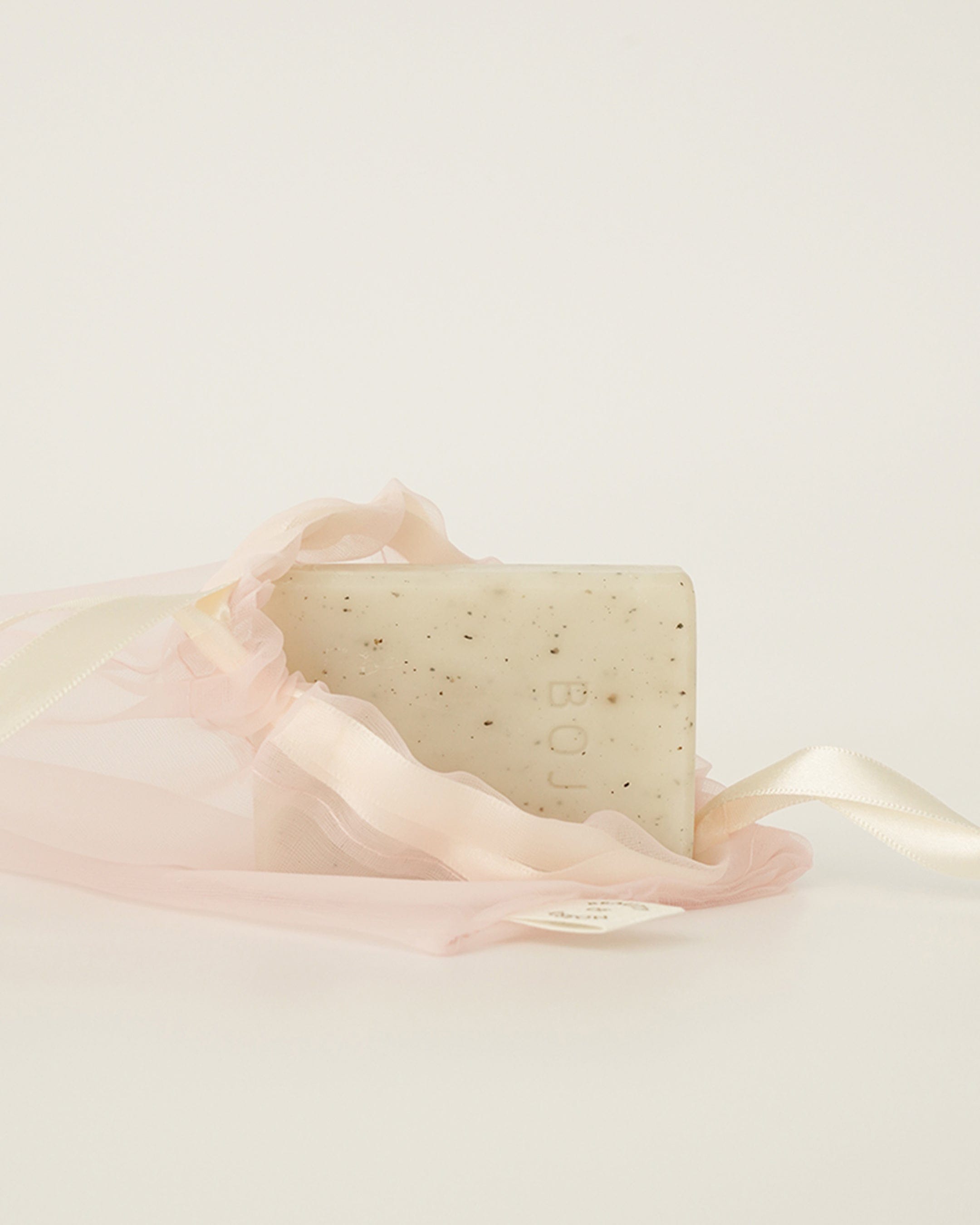 Low pH Rice Face and Body Cleansing Bar & Nobang Soap Saver Kit
$13.00
Regular price
$16.00
Description

Ingredients

How to Use
What is inside?
1. Low pH Rice Face and Body Cleansing Bar​
Low pH Rice Cleansing Bar is a hypoallergenic, mildly acidic cleansing soap with an acidity similar to the pH of the skin. ​​
2. Nobang Soap Saver
Organza is a fabric most similar to the nobang used in the Korean Tradition cloth Hanbok. It is thin and soft, But it has the advantage of keeping its shape even after being used for a long time. It can create a richer and softer foam than commercially available mesh pouches or coconut pouches.​
It dries quickly as much as the transparent color, hence we can keep the soap and pouch hygienic. Water is well drained through the dense mesh, so the soap melts easily and doesn't become frayed.
[Low pH Rice Face and Body Cleansing Bar]
Sodium Cocoyl Isethionate, Zea Mays (Corn) Starch, Water, Glycerin, Decyl Glucoside, Olea Europaea (Olive) Fruit Oil, Cocos Nucifera (Coconut) Oil, Xanthan Gum, Citric Acid, Sesamum Indicum (Sesame) Seed Powder, Oryza Sativa (Rice) Bran Extract, Butylene Glycol, 1,2-Hexanediol, Caprylyl Glycol
After lathering with wet hands, gently massage your face and body and rinse thoroughly with lukewarm water. It can be used on both the face and body and by the whole family regardless of age.​ After adding soap, pull the straps on both sides. After soaking it in warm water, rub it gently to create a soft and creamy foam.​
---
Low pH Rice Face and Body Cleansing Bar & Nobang Soap Saver Kit
$13.00
Regular price
$16.00
My favorite soap so far
When I first used this I was amazed by it. I love it so much and I don't think I'll ever use another one. The bag doesn't really give me much of a difference, but I could just not be noticing it. I like how it's unscented and how smooth it makes my skin feel.
Made my skin so smooth
I started using this about 2 weeks ago and my skin has become so soft and smooth!! I have sensitive skin and tend to lean strongly towards unscented soaps and this is perfect!
simple and easy to use
this is really nice and hydrating, the soap bag also helps aid in foaming up the soap so it gives a great gentle lather.
Great Cleanser
I love using this bar all over my body and face. It is gentle, cleansing, and leaves my skin feeling nourished.
The best foaming cleanser! Refreshing
This is what I will use as my water-based cleanser from now on. :) It feels refreshing and leaves my skin very clean and glowy. I like the soap bar because its more environmentally friendly and the soap saver bag that goes with it is lovely and cute. I have never experienced irritation or dryness using this cleanser. My favorite!