Discover the authenticity of BOJ Products with Our Mobile App
Recently, Beauty of Joseon received customer inquiries regarding counterfeit Beauty of Joseon products sold in the market. After learning about imposter products, Team BOJ actively monitors the selling of counterfeit products from unauthorized retailers and takes appropriate actions to protect customers from purchasing them. To ensure the quality of each product from Beauty of Joseon, we decided to launch the Beauty of Joseon mobile application to verify the authenticity of all Beauty of Joseon products. 
You can download the Beauty of Joseon app from Appstore and Google Play Console. This app can check whether the product you purchased is genuine or counterfeit by scanning the labels on the box. You can find the authentication label on all our Light On Serum: Centella + Vitamin C, and we will gradually roll out the label to all of our products and lines.
However, please note that some products that are already on the market may not have the label yet.
For your own safety, we strongly suggest that all our customers purchase our products only through our official mall or authorized retailers. You can verify the product's authenticity by downloading the mobile app and scanning the rectangle-shaped label.
1. Download the App
---
Download the Beauty of Joseon mobile app from Appstore or Google Play Console. Please note that scanning may fail if you are using a tablet PC such as an iPads or Galaxy Tab. Please try again with a mobile phone.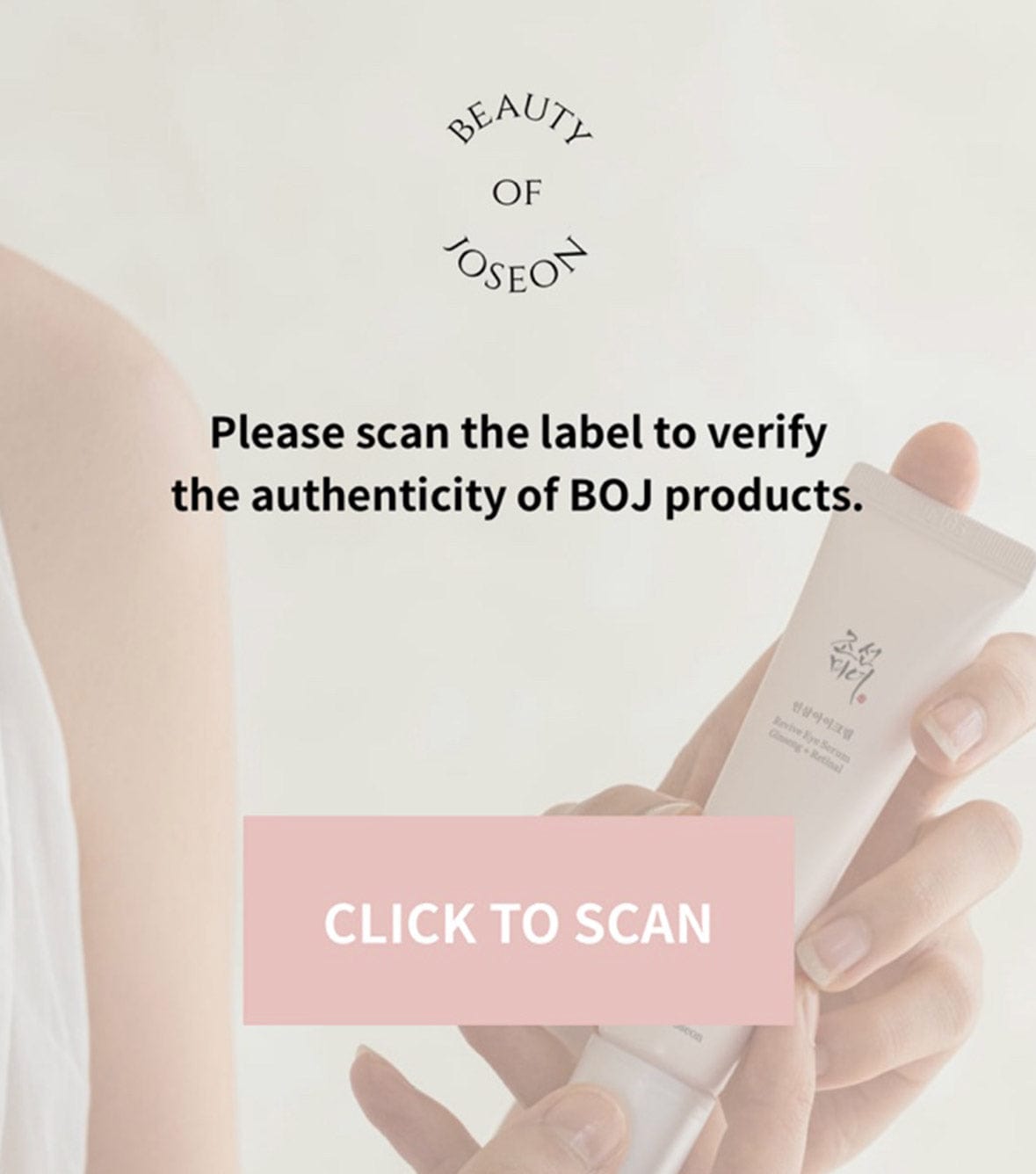 2. Click Scan
Use the 'Click to scan' button to verify the authenticity of BOJ products.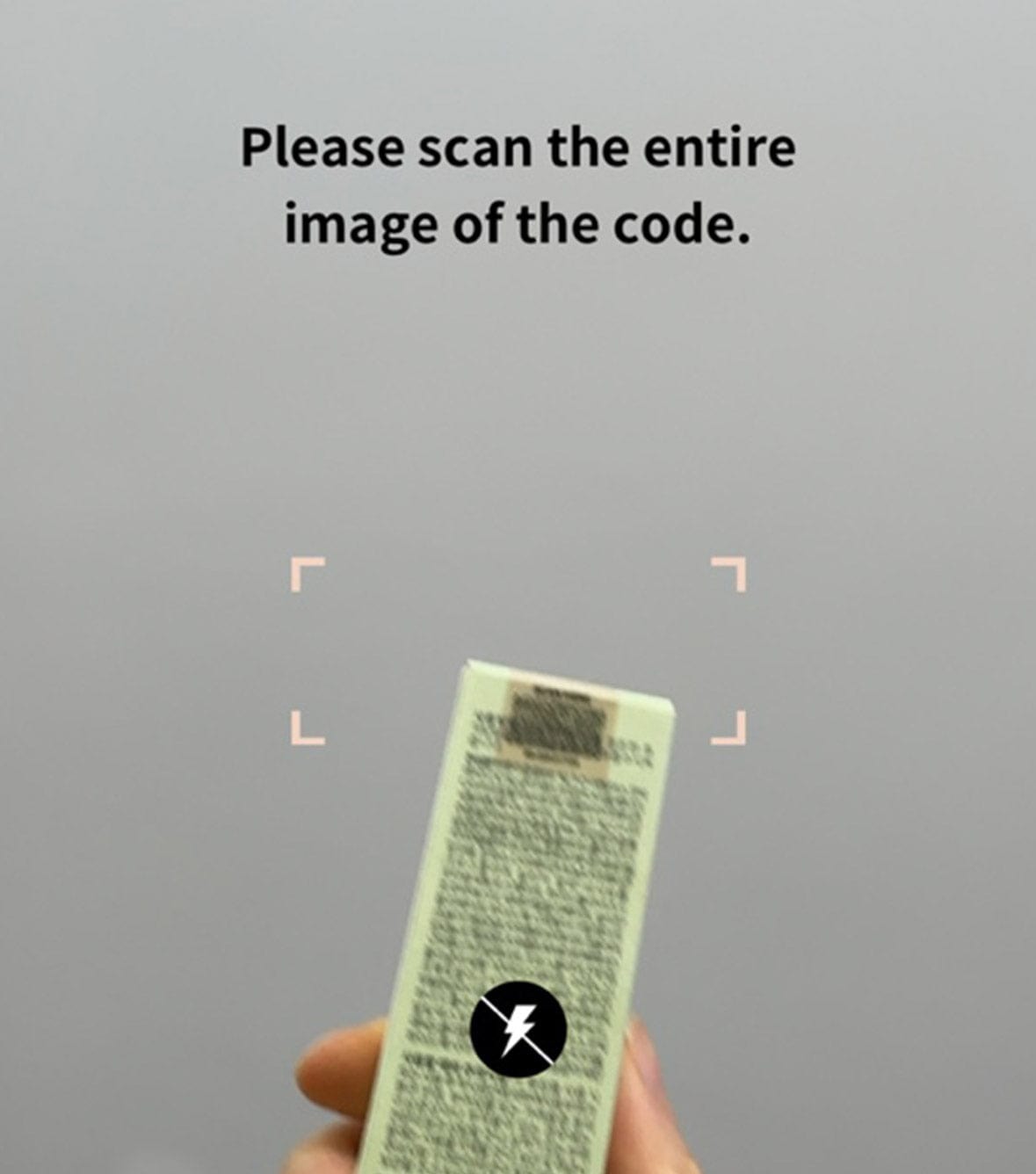 3. Scan QR Label
Place the label in the middle of the box. After a few seconds, the app will verify the product's authenticity. Please use the zoom scroll bar or find a location with better lighting if the scan does not work properly. If scanning continues to fail, please report the issue to the CS Center via our mobile app.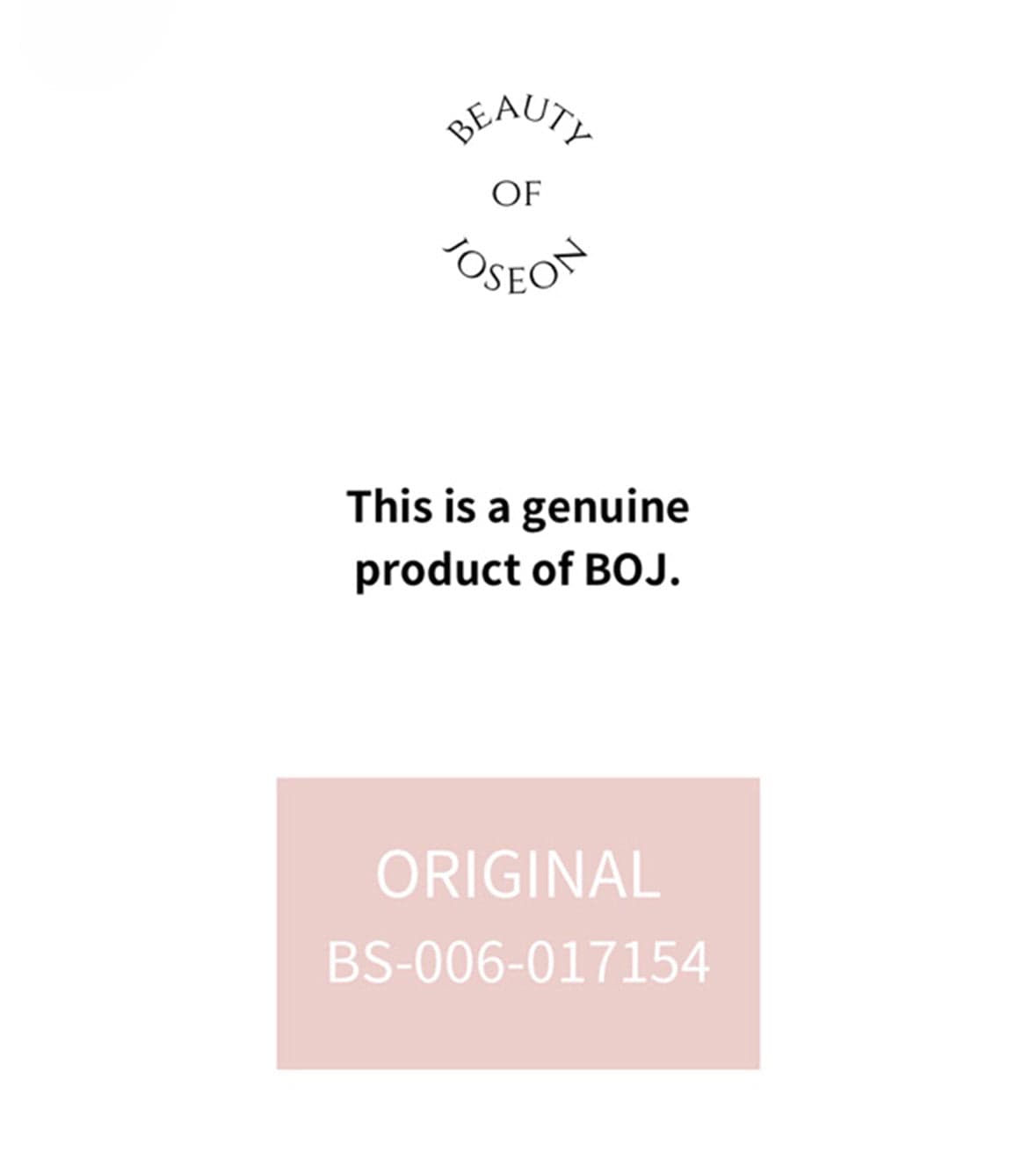 4. Authentication
If the scan verifies a product as fake or the scan continually fails, please report it to us by clicking the report button.
---
We assure you that Beauty of Joseon will always do our best to protect our customers from counterfeit products. We kindly ask for your cooperation to report counterfeit products to us via this application if you find or suspect that a product you have purchased is fake.
---