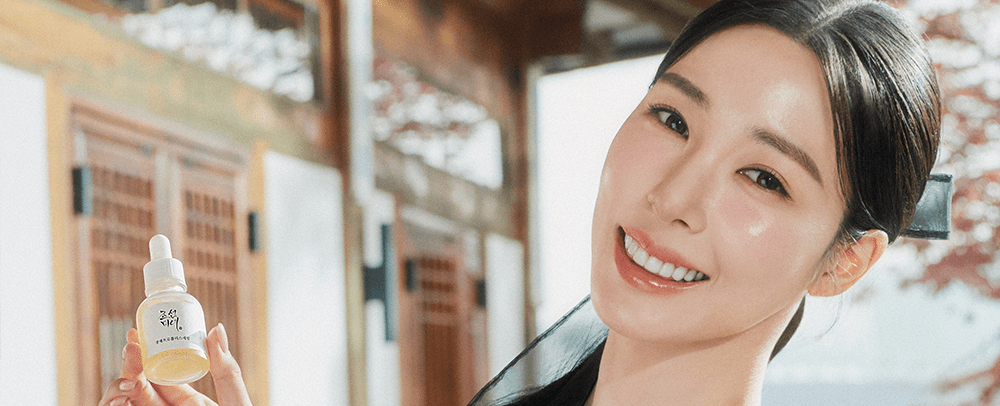 Signing Up
Q. How do I sign up for the BOJ Rewards program?
Signing up is easy! Simply create an account on the rewards page and enter your name, email, and password. It's free to join and you will automatically be signed up to receive emails with insider access to sales, promotions, and all of our newest drops.
Q. What are the advantages of becoming a rewards member?
Our rewards program is a tiered program that allows members to earn more perks the more they engage with us. Members receive rewards gems* for each purchase, that can then be redeemed towards the cost of future purchases. You also earn gems for referring your friends to us, following us on social media, and even being gifted with bonus gems for having a birthday. In addition to earning gems, members have the chance to earn exclusive access to coupons, launches, promotions, giveaways, and free express shipping (depending on your tier) You can view the full list of perks on our rewards page.

*Gems: Points you earn in BOJ Rewards
Account
Q. I already have an account. Do I need to create a new one to earn rewards?
We took care of that for you! All customers with an active account were automatically enrolled in our rewards program. If you have had more than one customer account with us, please note that only one rewards account was created per person.
Q. Where can I find all of my rewards account info?
The rewards page is your roadmap to all your gems and perks. You can access all your info by visiting our rewards page.
Q. Will I receive gems for purchases I made prior to creating an account?
You will only receive gems for purchases made after creating your rewards account. Make sure to create an account before placing an order so you can receive gems!
Q. What if I have an old email address or multiple email addresses and want to combine my accounts & earnings?
Contact customer service and our team will be happy to assist you with merging your accounts.
Q. Does it cost anything to begin earning gems?
Absolutely not! Signing up is 100% free, and it will never cost you anything to earn gems. Make sure to visit our rewards page to get started.
Earning & Redeeming
Q. How do I redeem my gems for $$$?
Exchanging your points for great rewards couldn't be easier! Simply visit our rewards page to view all of our great reward options and click the 'Redeem' button to redeem your chosen reward.
Q. How do gems convert to dollars?
The redeemable amount of gems to dollars is as follows: 

175 Gems = $5
350 Gems = $10
700 Gems = $20 
Q. What are the easy ways to earn gems?
For starters- each member gets 25 Gems just for joining our rewards program. Aside from earning points through purchases, you can add your birthday to your account to earn gems, leave us a review, or like us on our social platforms. Access all the ways to earn under the ways to earn gems on the rewards page.
Program Limitations
Q. Is there a limit to how many gems I can earn?
Nope!  That's the best part about being a BOJ rewards member!  You will always have an opportunity to earn more gems by shopping with us, engaging with our brand and community online, and through seasonal sales.
Returns
Q. Can I return my order if I redeemed rewards gems for a discount?
Yes. If you are returning the entire order, we will refund you the total dollar amount spent after the discount was applied. The gems you used to redeem the discount will also be added back to your rewards account.
Reward Expiration
Q. Do gems ever expire?
Your gems will expire after one year of inactivity. Inactivity includes not interacting with our program i.e., redeeming gems, placing an order, etc.
VIP Program Questions
Q. How is my VIP tier determined?
BOJ can ship to the following countries.
Australia 🇦🇺 Austria 🇦🇹 Belgium 🇧🇪 Brunei 🇧🇳 Bulgaria 🇧🇬 Canada 🇨🇦 Croatia 🇭🇷 Cyprus 🇨🇾 Czech Rep., The 🇨🇿 Denmark 🇩🇰 Estonia 🇪🇪 Finland 🇫🇮 France 🇫🇷 Germany 🇩🇪 Greece 🇬🇷 Hong Kong SAR China 🇭🇰 Hungary 🇭🇺 Ireland, Rep. Of 🇮🇪 Italy 🇮🇹 Japan 🇯🇵 Latvia 🇱🇻 Lithuania 🇱🇹 Luxembourg 🇱🇺 Malaysia 🇲🇾 Malta 🇲🇹 Monaco 🇲🇨 Myanmar 🇲🇲 Netherlands, The 🇳🇱 NewZealand 🇳🇿 Norway 🇳🇴 Philippines 🇵🇭 Poland 🇵🇱 Portugal 🇵🇹 Romania 🇷🇴 Singapore 🇸🇬 Slovakia 🇸🇰 Slovenia 🇸🇮 Spain 🇪🇸 Sweden 🇸🇪 Switzerland 🇨🇭 Taiwan 🇹🇼 Thailand 🇹🇭 USA 🇺🇸 United Kingdom 🇬🇧
We use a DHL delivery service for expedited shipping option, and delivery is only available to the countries listed below due to internal processes and customs issues. For countries where shipping is not available, we are working hard to make it easier to purchase products through partnerships with local retailers. Countries where expedited shipping is available:
Australia 🇦🇺 Austria 🇦🇹 Belgium 🇧🇪 Brunei 🇧🇳 Bulgaria 🇧🇬 Canada 🇨🇦 Croatia 🇭🇷 Cyprus 🇨🇾 Czech Rep., The 🇨🇿 Denmark 🇩🇰 Estonia 🇪🇪 Finland 🇫🇮 France 🇫🇷 Germany 🇩🇪 Greece 🇬🇷 Hong Kong SAR China 🇭🇰 Hungary 🇭🇺 Ireland, Rep. Of 🇮🇪 Italy 🇮🇹 Japan 🇯🇵 Latvia 🇱🇻 Lithuania 🇱🇹 Luxembourg 🇱🇺 Malaysia 🇲🇾 Malta 🇲🇹 Monaco 🇲🇨 Myanmar 🇲🇲 Netherlands, The 🇳🇱 NewZealand 🇳🇿 Norway 🇳🇴 Philippines 🇵🇭 Poland 🇵🇱 Portugal 🇵🇹 Romania 🇷🇴 Singapore 🇸🇬 Slovakia 🇸🇰 Slovenia 🇸🇮 Spain 🇪🇸 Sweden 🇸🇪 Switzerland 🇨🇭 Taiwan 🇹🇼 Thailand 🇹🇭 USA 🇺🇸 United Kingdom 🇬🇧
Q. How do I know which rewards tier I am currently a member of?
When you are signed into your rewards account, your rewards page will list all of the rewards tiers. Your current tier and perks will be highlighted with a box around it.
Q. How will I know when I have reached a new tier?
When your total points cross a tier threshold you will receive an email welcoming you into the new tier.
Tier Expiration
Q. Does my tier status expire?
Once you are in you will be in that tier for one year from the date you earned it. Make sure to keep interacting with our program to maintain your status (or even move up a tier)!
Troubleshooting
Q. Why didn't I earn gems on my purchase?
Double-check you were signed into your rewards account and didn't accidentally check out as a guest. You must be logged in when making purchases to earn gems. If you have done this in error, contact our customer support to help apply your gems to your account. You also won't receive gems if you return your purchase or your purchase is canceled for any reason. Please note that any gems you earn on a purchase you later return will be deducted from your gems balance.
Q. I should have earned gems for a purchase/incentive but I didn't see my account balance change. Did I get credit?
Yes!  You work hard to earn gems and we want you to feel confident that all of your gems are right where they should be . . . in your account!  The first thing to note is that there may be a delay in our systems communication and gems could take anywhere from minutes to several hours to appear in your account. However, if you feel like you have earned gems but they are not showing up in your account you can also troubleshoot it with these tricks:
Try to refresh your browser.
Try to log out and then back in to your account.
Check your 'Rewards history' in your Rewards account to see if the gems were added without you realizing it.  Your 'Rewards history' will show you the number of gems earned, how and when they were earned, as well as any redemptions of gems made on your account.
If you still feel like your gems balance is not accurate you can contact our customer support team and they will look into the issue for you.
Q. I received an error message when referring friends through the email referral box. What went wrong?
We are sorry to hear that.  There are a couple of scenarios that could have triggered the error message.  The first possible scenario is that there was a mistype in one of the email addresses that you entered or you forgot to put commas between multiple emails to separate them. To eliminate confusion over what occurred, we recommend that you go back and enter each email address one at a time, clicking 'send' after each one rather than uploading them all at once.  If you are still having problems using the email referrals we recommend using your unique referral link or sharing the referral through Facebook, Twitter, or Messenger to receive credit. Please contact our customer support team if you need further assistance.
Q. I've referred several friends but haven't received any gems for it. Is there something else I need to do?
Thank you so much for sharing us with your friends!  We really appreciate it.  Referred friends must be a first-time customer in order for both of you to receive the referral rewards.  In addition, the referral must be initiated through our rewards referral box on your personal rewards page or through the use of your unique referral link also found there. Gems will be added to your account as soon as your friend completes their first purchase on our website.  When this happens you will receive an email letting you know that one of your referrals made a purchase using your code and that a reward was added to your account.  You can also check your 'Rewards History' to see a list of any gems that you have received for referrals.
Birthday Reward
Q. I signed up for the Birthday Bonus but I didn't receive it?
Happy Birthday!  We're so glad that you have chosen to celebrate with us through our rewards program.  In order for you to receive your birthday bonus on your birthday, you must register your birthday at least 30 days prior to your birthday.  If your birthday falls between the day that you registered and the 30 day waiting period afterwards, you will receive your birthday bonus 30 days after your registration.  This delay is only applicable for the first year that you signed up.  All successive birthday bonuses will be emailed to you on your birthday.  If you register your birthday through your rewards account any time after it has passed in the current calendar year, rewards will not be added to your account until the day of your birthday in the following year.  Remember, the birthday reward is determined by the Rewards member tier that you are part of on the date of your birthday.  If it has been more than 30 days since you registered for your birthday reward and you still have not received the additional gems in your account, please contact the customer support team and we will be happy to assist you
Checkout
Q. How is my free shipping applied at checkout?
BOJ Rewards member your free shipping offer depending on your tier will be automatically applied at checkout – just remember to make sure you're signed in! Please note free shipping applies only to domestic shipping within the US.
Q. How do I redeem my rewards at checkout?
To redeem your gems at checkout, use the slider directly above your cart total to choose the amount you would like to apply, then click the "APPLY" button.